Thank you for watching our video. If you would like more information about the Advancing Ministries Coaching Academy fill out the form so we can contact you to set up a phone call with Fritz. Or, scroll down to learn more.
Who is this academy for?
Churches/Leaders
Business/Organizations
Individuals
Testimonials from Academy Graduates
Transformational coaching looks to the future. Whether you are seeking a fresh trajectory for your business, church, or personal growth; this coaching process can help you bring it all into focus through a new vision, targeted actions, and measurable results. Transformational coaching is an art and a practice of guiding you toward greater competence and fulfillment. It is purposeful and designed to maximize the full potential of individuals and organizations.
If it was easy enough to do on our own we'd all be successful, fulfilled, and financially sound. But it is not that easy. Everyday long ingrained limiting thoughts, nagging doubts, and "ways of being" trip us up and hinder decision making and taking action. The thing is... these "ways of being" are so prevalent we may not even know that they exist! Together we will create awareness, manage progress and co-design actions to facilitate change.
Coaching will teach you how to overcome limiting internal conversations, exam your current reality, and engineer new strategies for getting the results you desire! Through active listening, discovery, personal accountability, and engaging in "fierce conversations" you will experience radical steps toward your envisioned and declared future. Commitment to this discipline will bring fruitful change!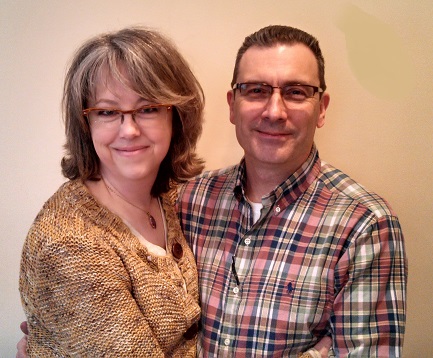 Your hosts:
Fritz and Gretchen Maurer of ReGeneration Therapy, Counseling & Coaching